...Archive News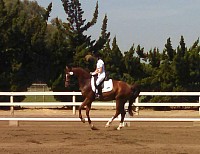 Dressage in the Almonds
Nila and Skyler finished qualifying for CDS champs at second and third level, as did Lisa W and Brady at I1. In only their second show at I1 Lisa and Brady scored 65%! On to Championships!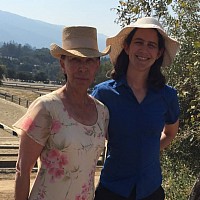 Woodside Summer Dressage
Katy judged the Woodside Summer Dressage show today with her mentor, Donna Richardson. Some lovely rides!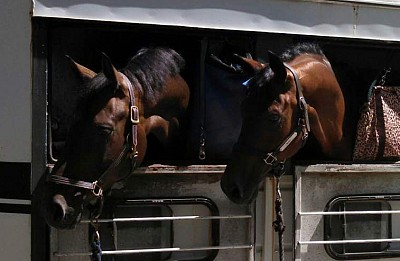 Matching beautiful bay boys!
Yarra Yarra August,  Day 2
After a long day of coaching yesterday, Katy got to play today. Two 68+% at second level for her and Papi, and an improved PSG for her and Skyler for a 63%.
Lisa W and Brady topped off the day with a second qualifying score at I1!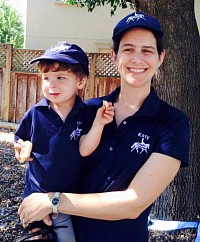 Katy and Ian
Yarra Yarra August Show
A great day for the team today at Yarra Yarra. A bronze medal and two qualifying scores at third level for Nila and Skyler, a first silver medal score at 4th level for Lisa H and Ari, a first gold medal score in her I1 debut for Lisa Wiley Woelfel and Brady, a final qualifying score at PSG for Kristine DiTano and Gioia, and a lovely 1st level debut with 66% for Amanda McDonell and Alfa!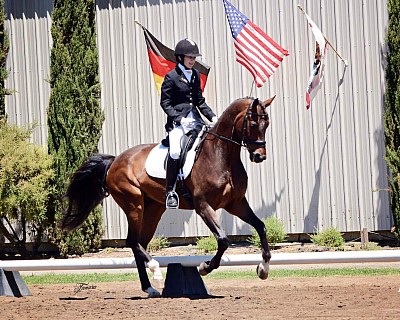 Katy and Papi
June Dressage Derby
Katy earned a 72.35% with Papi in their first outing together (1st-3, winning the class, and reserve high point for the show by 0.1%!), and a 67% at 2nd3. A solid start for this super young horse. Katy also showed Skyler Ace in his return to the FEI ring, with a qualifying score at Prix St George. Nila and Skyler made their show debut together as well, and Nila's third level debut, earning qualifying scores at both second and third level.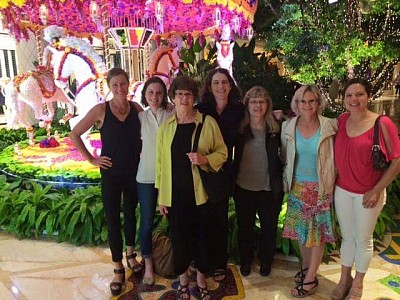 Barglow Dressage in Vegas!
The group had an amazing in Vegas for the World Cup. Unbelievable rides, plus great times with good friends!
placeholder..news from above to April 2014 has not been filled in yet!
Yarra Yarra Show:
Katy and Gioia did another solid PSG for a 65% and 2nd in a big class. Video here.
Lisa and Ari earned the final 2nd level score for Lisa's bronze medal and had their debut together at 3rd level. A few mistakes lowered the score a bit this time (like a lovely line of tempis instead of a single change!) but the bronze medal is very close!