...Archive News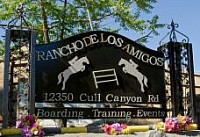 New barn!
Barglow Dressage has happily settled into RDLA in Castro Valley. We are greatly enjoying the indoor with a full wall of mirrors and outdoor dressage court, and the horses are all wonderfully bouncy in the rubber footing and quiet and content in their stall/padfocks and turnouts. See the facilities page for more information.
Amanda and Alfa
Yarra Yarra August Show
Congratulations to Amanda and Alfa on a 2nd level debut with two solid tests in the mid-sixties. Charlene and Stoney did their best Grand Prix yet, with much improved passage and one-tempis.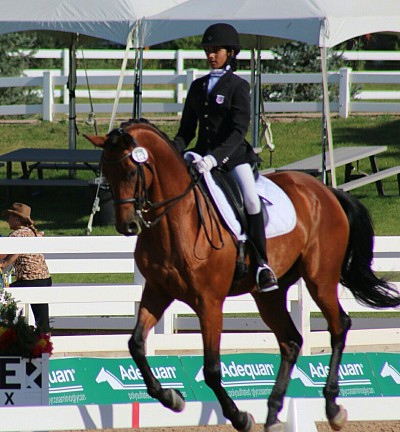 Nila and Skyler at NAJYRC in Colorado
NAJYRC
Nila and Skyler had a terrific outing to the North American Junior and Young Rider Championships in Parker, Colorado as a member of the Region 7 Jr team. In their first international competition they scored 64.270% in the team test to finish in the top 15 riders in the country.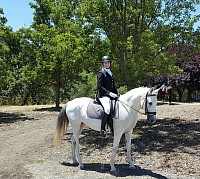 A happy Erin and Alfa after their test!
Yarra Yarra July Show
Congrats to Erin, who made her who made her return to the show ring today after 11 years away. She earned both first level scores towards her bronze medal and scored 67% to win a big first level class with the comment "lovely basics on display".
Lisa and Brady performed a solid I1 (with a few unasked-for but nice one-tempis in the line of twos!) and Charlene and Stoney continue to improve at Grand Prix.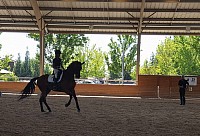 USDF Region 7 Young Rider Clinic
Nila and Skyler were selected to ride with the National Youth Coach, George Williams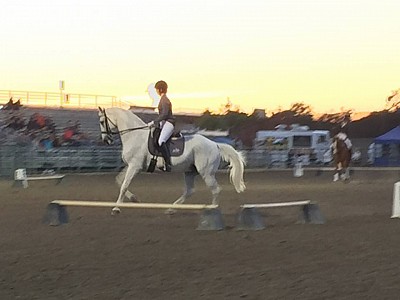 Katy and Stoney at DWC
Dressage in the Wine Country
Katy and Silverstone were asked to be demonstration riders for Dressage in the Wine Country. Katy had a blast showing off Stoney (who was awesome!) for a big crowd!
Short video link here
Golden State Dressage Classic
They did it! At the final Jr Qualifier, Nila and Skyler were officially named to the Region 7 team. A 68.875 on their Freestyle was a nice end to the qualifying season. Colorado here we come!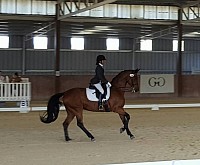 Nila and Skyler at Gilroy
Dressage at the Gaits, June
Three back-to-back horseshow weekends paid off for Nila and Skyler, who at Gilroy scored 64.9% in the Individual test, placing them currently 3rd overall in the Region 7 NAJYRC rankings. They also debuted their new FEI Jr Freestyle, scoring 69.75 (70% from one judge)!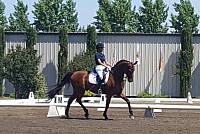 Nila and Skylet at Vacaville
May Dressage Derby, Vacaville
Nila and Skyler continued their successful ways in the FEI Jr qualifiers, scoring 65.5% in the team test.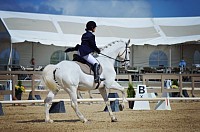 Charlene and Stoney
Woodside Spring Dressage Show
Barglow Dressage had an awesome show at Woodside. Charlene and Stoney made their Grand Prix Debut! Lisa and Ari, at their biggest venue to date, conquered the difficult 4th level test 3, scoring 63 and 61%. And Nila and Skyler had their best FEI outing to date, scoring 65 and 67% (with a 70% from one judge!) in the FEI Jr qualifier.