...Archive News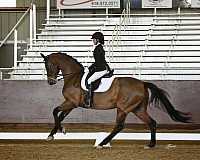 This pic of Nila and Skyler isnt from this show, but I like it!
Yarra Yarra April show
Nila earned her USDF silver medal, scoring 65.4% in the PSG!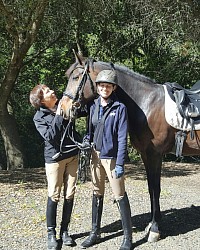 Donna, Katy, and Ari
Donna Richardson Clinic
Donna returned for a super clinic as we head into the meat of the show season!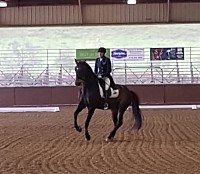 Lisa and Ari
Golden State Festival and CDI
What a weekend at Rancho Murrieta! The weather was terrible but the rides were awesome. Katie earned her USDF bronze medal this weekend, with scores to 66% at 3rd level (and a win in a big open class!) with her WallE. Lisa H rose to a tough situation and earned her first qualifying score at PSG with Ari. Erin debuted at 2nd and 3rd level with a trifecta of 65% scores at 2-3 and 3-3, and Madison earned two 2nd level scores towards her bronze medal. Nila Venkat did her first CDI with scores of over 65% (over 67% from some of the foreign judges). Congrats to all!
Golden State March Mania
Nila and Skyler kicked off the NAJYRC qualifying season with a bang, scoring 68.9% (70.5 from the "B" judge!) in the team test and 66% in the individual. Katy also used this show to further her apprentice judging towards her "R" license.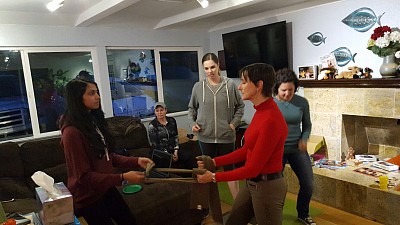 Rachel Saavedra biomechanics clinic
We topped off our highly educational weekend with an unmounted clinic with Rachel Saavedra at Katy's house, where we discussed and practiced the use of the core and torso for lateral work, straightness, and enhancement of the gait. It was a fascinating afternoon and even more fun to put into practice!
Lisa and Ari happy after a great lesson!
Alyssa Pitts Clinic
Barglow Dressage hosted a clinic with Alyssa Pitts, who shared the elements of her system that have consistently created top horses. Significant improvements were seen in everyone's straightness, forward feel, and uphill balance!
Great article on Katy from Dressage Talk!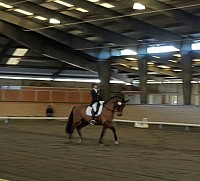 Yarra Yarra February show
The 2017 show season kicked off on the first sunny day (in what feels like months!) and a silver medal and regional champs qualifying score (63% at 4th level test 3) for Nila and Skyler.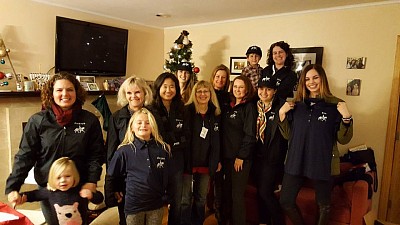 Everyone sporting their new logowear
Barglow Dressage Holiday Party 2016
A good time was had by all! :)
Katy's gift to everyone this year was new logowear navy windbreakers. And Katy was thrilled a receive a new "Barglow Dressage" Easy-Up tent! We can't wait to use it in the upcoming show season!