News 2017 and on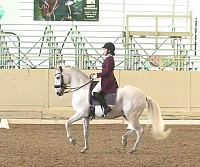 Scout in piaffe
Golden State March Mania
Katy and Scout scored 70% in their debut Grand Prix Freestyle!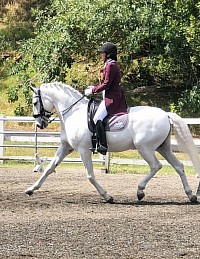 Katy and Scout
Wyvern show #1
When we cant go to shows, we bring the show to us!
Stephanie and Donnie did a solid 3rd level test, and Madison and Rohanna their first PSG. Erin and Brady also showed PSG. Katy rode Faust at PSG (later scored at 69.5% off the video by an "S" judge) and Scout in his first I2 test.
Katy's son Ian (who just turned 7) did his first show with his pony Charleston, riding Intro test A to much applause!
We had a lovely (outdoor) bbq and a good time was had by all!
As we all tried to stay entertained in the Covid era, Katy did a webinar on dressage judging. Check it out for some of Katy's philosophy.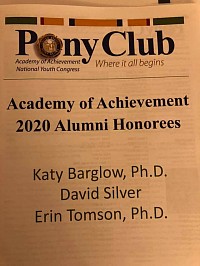 Pony Club National Meeting
Katy was honored as an inductee into the Academy of Achievement, and had a wonderful weekend working with the delegate of the National Youth Congress.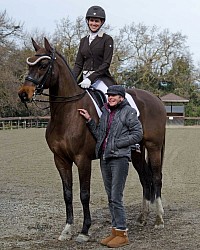 Yarra Yarra dressage show
Madison and Rohanna did their first show together, earning Madison's bronze medal and her first score towards her silver!
Faust with Katy made his PSG debut, and Scout his Intermediate A debut (this test is between Intermediate 1 and Intermediate 2), both with some mistakes and scores in the low 60s.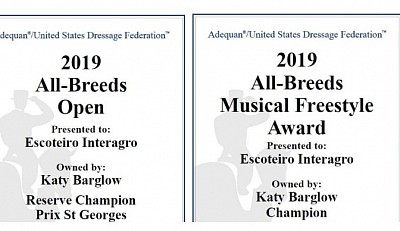 USDF All-Breeds Awards
Scout was IALHA National Champion for 4th level FS and reserve champion PSG.
Pacific Equestrian Center show
Katy and Scout rode their best freestyle yet, scoring 70.7%.
Katy also rode wonder pony Rohanna (13.3 hands!) to win the PSG with a 64.8%. Rohanna will be leased to one of Katy's students for 2020-- Pony Power!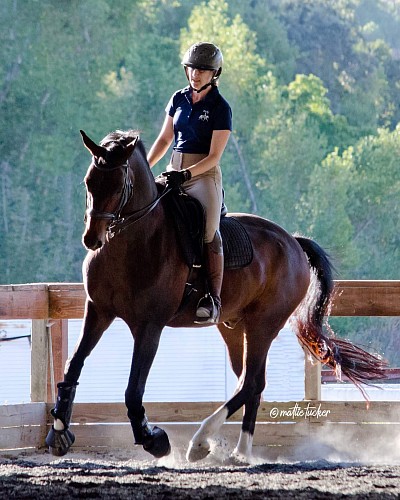 Katy and Faust-- didnt get pics at the show, so using this one from home!
Yarra Yarra Show September
Katy debuted Wyvern Farms fabulous gelding Faust at 4th level, earning a 66% on a conservative ride. Very excited for next season with this special horse!
Stephanie and Gabe earned their 2nd score at 2nd level towards her bronze medal-- now onto 3rd!
August Yarra Yarra show
Katy (finally) earned her 2nd 4th level freestyle score for her Silver Bar, giving her all 6 USDF Medals and Bars! she and Scout also won FEI high point of the show for their PSG ride. Madison and Cosette had a lovely 3-3 ride for a 64%.