...Archive News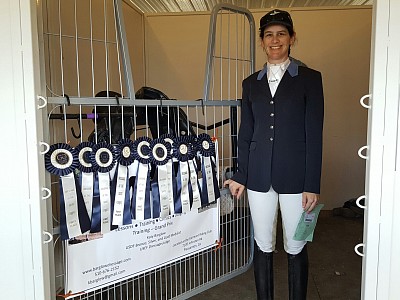 Our haul at the end of the weekend!
Dressage at the Gaits April Show
Barglow Dressage had an amazing show at Gilroy Gaits, winning 11 of 12 classes. Papi and Katy debuted at 3rd level, earning scores up to 72% and winning 4 classes. Amanda and Alfa won every class at first level (in classes of over 10 people, against open riders and fancy warmbloods!), with scores up to 71%. Nila and Skyler won their very first NAJRYC qualifying FEI Jr team test and came in 3rd in the individual test.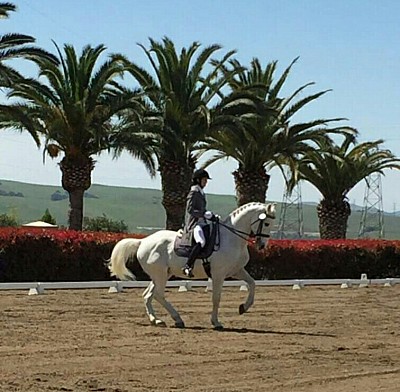 Stoney
Greenville Equestrian Center show
Nila and Skyler continued their steady progress in the FEI Jr tests-- on to the Qualifiers! Stoney showed his best passage yet, Alfa and Amanda had thir season debut at 1st level, and Lisa and Ari debuted at the challenging 4th level test 3. And the weather was much. improved from the last show!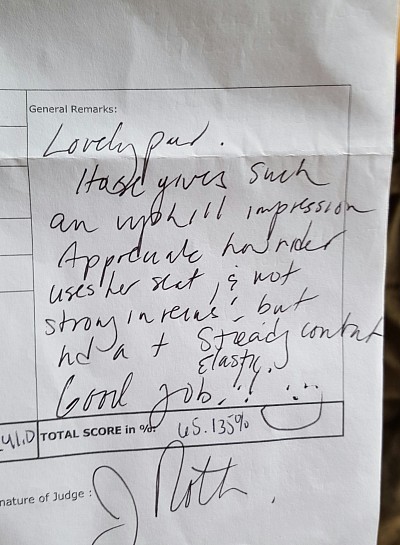 Yarra Yarra March Show
In spite of the truly terrible weather, Nila and Skyler had their best outing yet at the FEI Jr tests, scoring 64 and 65% with lovely comments from the judge. Lisa and Brady showed I1 for the first time in the snaffle, showing much improved self carriage and balance in spite of a few costly mistakes. Katy and Stoney had some highlights to their Grand Prix ride and learned more about what works in the warmup. And we came home only moderately soaked through and with happy and sound horses!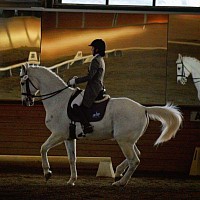 Stoney in piaffe
Yarra Yarra February Show
Katy and Stoney earned another qualifying score at Grand Prix, in spite of some errors and a reduction in quality from the (fabulous!) warmup. Katy is very pleased with Stoney's progress.
Nila and Skyler showed a solid improvement in the FEI Jr tests, about 2% better than three weeks ago, scoring 61.7%.
Lisa and Ari made a big step forward today, showing significantly better collection, connection, and engagement today. Some technical issues lowered the score, but they still earned the 2nd score at 4th level for Lisa's USDF silver medal!